Get onboard…
A Straddie Beer in-flight tasting experience like no other.
Join us for a flight over some of the iconic island destinations that have inspired our beers: Jumpinpin, the Mid Track, Point Lookout, Manta Bommie, Amity Point, and Myora Springs.
All with a Straddie Beer in hand.
An experience for adventure and beer enthusiasts alike.
Fly a lap of Straddie, in your own private plane, from south to north, before landing at our Island brewery to continue your adventure in our taproom.
In partnership with Flight One, we bring you a curated, in-flight #straddiebeer tasting experience like no other.
Actually…the first of its kind in the WORLD*…that we know of.
* not fact checked 🙂
Start your journey at Archerfield airport and enjoy views of Brisbane CBD and as far as the Gold Coast as we climb to an altitude of 2,500 feet. Witness first-hand the breathtaking scale of Minjerribah, North Stradbroke Island – the second-largest sand island in the world.
As we track toward your first scenery pairing, the Jumpinpin Bar, start your curated beer tasting with a Straddie Brewing Co Jumpinpin IPA. Turning overhead this iconic bar, you'll be able to get photos of the turquoise blue ocean below as we circle over the island's southernmost point, with the Gold Coast cityscape in the distance.
We'll then turn to track up Main Beach, 33km of pristine white sand and Straddie's longest beach, and head towards the soaring cliff faces of Point Lookout headland. Flying along at a low level, you can take in the island's natural wilderness and lakes on one side, and majestic sea life on the other, while sipping your second pairing: Point Lookout Lager. During the months of May to October, witness the majestic Humpback whales as they migrate up/down the eastern seaboard.
After circling the cliffs and surrounding rocky outcrops, including the Manta Bommie, we'll make tracks along Straddie's north coastline towards Amity Point. Take in views of Manta Rays and the iconic Cylinder Beach, Adder Rock and Flinders Beach as you tuck into your final Straddie beer pairing, Amity Pale Ale.
Finally, we'll make our landing into Dunwich, passing over the township we call home and our 3-storey architecturally designed brewery. On landing, your shuttle awaits to whisk you to the brewery so you can continue to enjoy our Straddie beers on tap and our Best of Queensland Experience hospitality.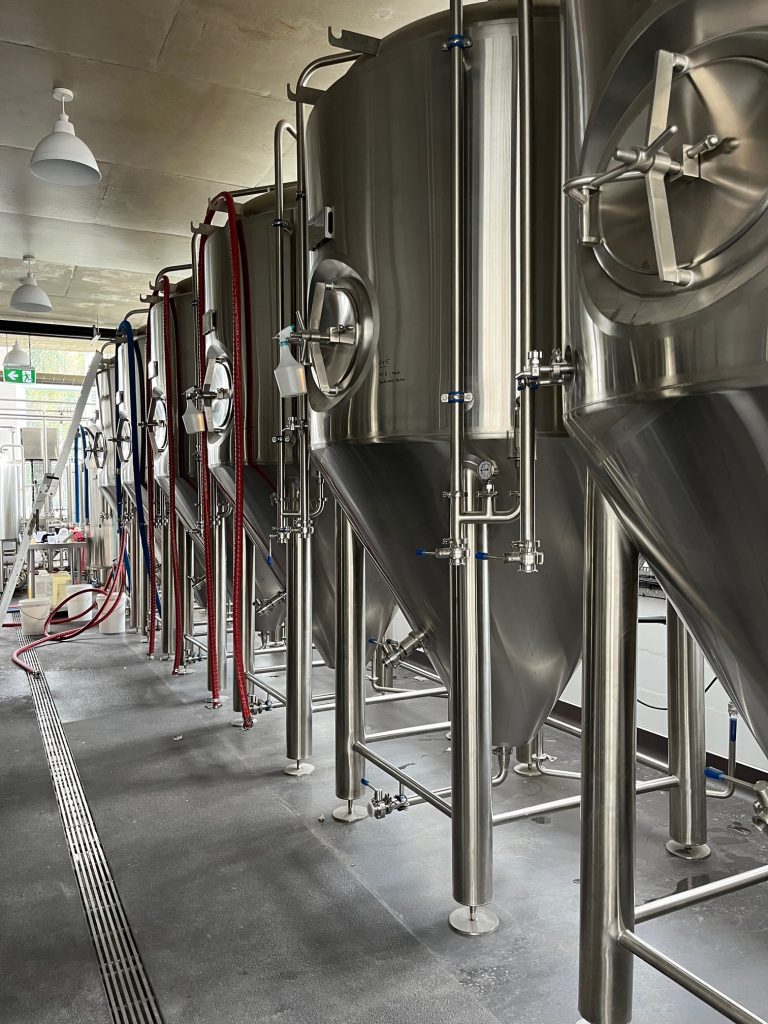 BREWERY TOUR
Once you've landed at our bespoke Island Brewery – why not book a behind-the-tanks private tour!