G'day
Welcome to the future home of Straddie Brewing Co.
A three-storey brewhouse and taproom, situated just minutes from the Sealink Ferry Terminal, in the beautiful township of Dunwich (Gumpi). The gateway to North Stradbroke Island (Minjerribah).
Over two years in the planning, our construction plans were delayed by COVID-19 but we are now all systems go!  Expected opening spring 2022.  We can't wait to celebrate this unique Island and call it home.
The sand-filtered water that flows from Straddie's aquifer is perfect for brewing and is an important part of the soul of Straddie beer. But until our island brewhouse is complete, the team at Ballistic Beer Co in Salisbury are helping us out.
Their reverse osmosis filtration equipment helps us to closely reproduce Straddie's water profile, and their proven ability to produce award winning quality beer, reassures us that our Straddie Beer is in safe hands.
We look forward to welcoming you to our home on Straddie.
VISIT US
5 Junner Street, Dunwich (Gumpi)
North Stradbroke Island, Queensland
Australia
Brewery fresh beer, Island fresh food, brewery tours and ocean views.
EMAIL
1.Sunset Deck
Share a toast to the setting sun over Moreton Bay on our panoramic viewing deck.
2. Taproom
Grab a brewery fresh pint or a paddle, and savour some of the Island's finest produce and seafood.
3. Brew Deck
Marvel at the working brewhouse from your birds eye view above. It's a bit Willy Wonka, without the Oompa Loompas.
4. Brewery
Where the magic happens —  stacks of stainless steel and a whole lotta love – creating refreshing Straddie Beer.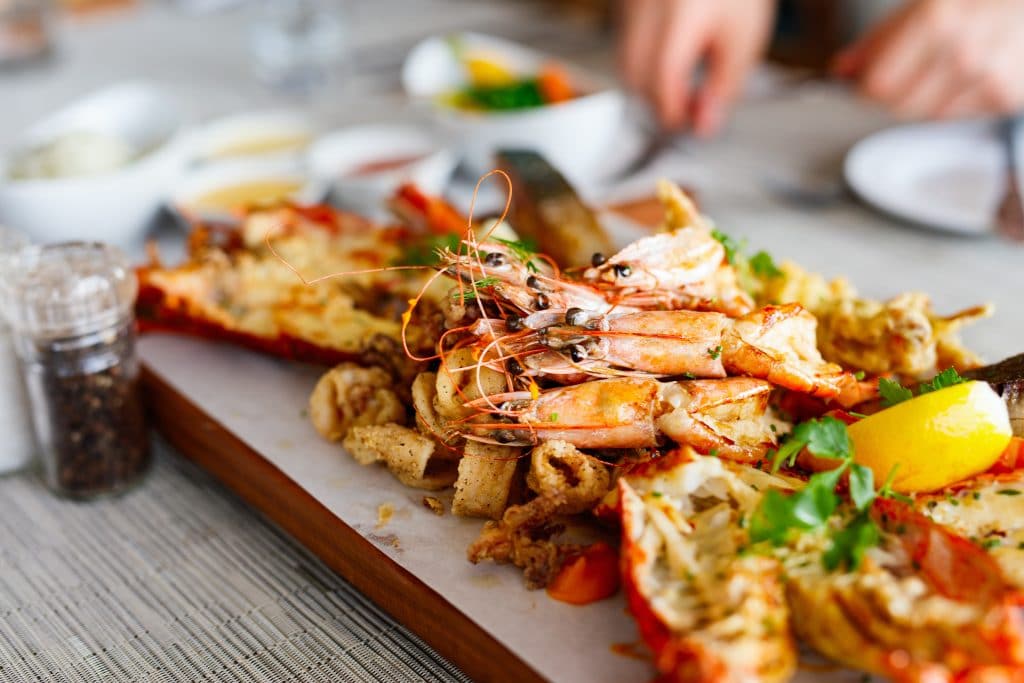 DROP IN, DRINK, DINE & UNWIND
Come, be our guest.  Nearly every day of the year, we'll be serving fresh craft beer, from 10 draft taps. Complimented by our locally sourced menu that caters to tastebuds seeking culture or comfort. From seasonal sharing plates, inspired by native Australian ingredients and the abundant Straddie seafood, to the more traditional family friendly hand-stretched pizza. For the full experience, try our tapas-styled food paddles paired to each of our core range of beers and drink in Straddie's famed Golden Hour from the Sunset Deck. Cheers!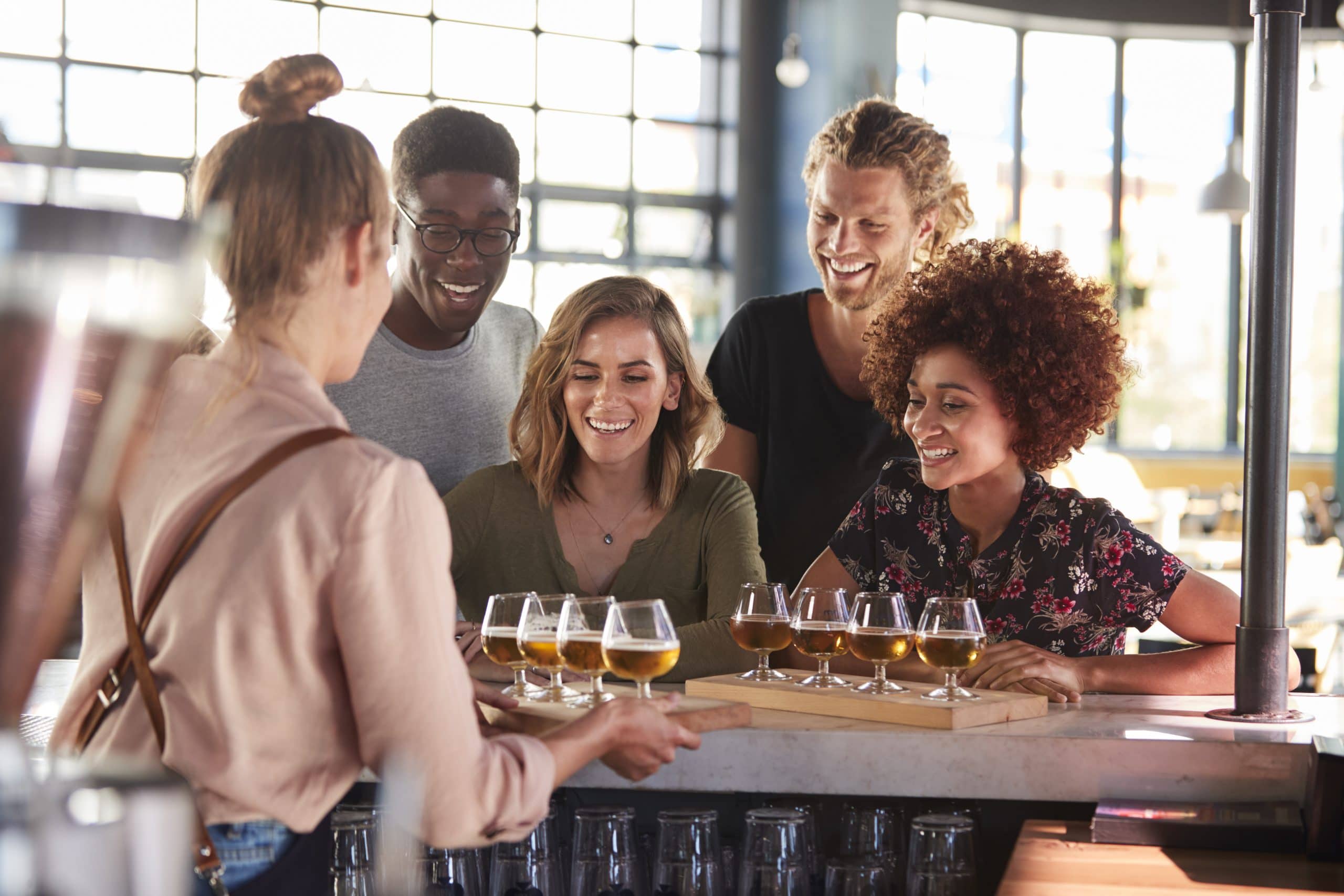 BREWERY TOUR
Tour a working brewery and see the craft beer brewing process up close. Brewery tours will be held on a regular basis during peak periods and by appointment at other times. Our standard brewery tour will cover all aspects of brewing process, what goes in to making our beers, as well as the island locations and history tied to each of our beers.
DURATION
• 45 minutes with tasting paddle (short)
• 90 minutes with matched food and beer paddles (lunch or dinner)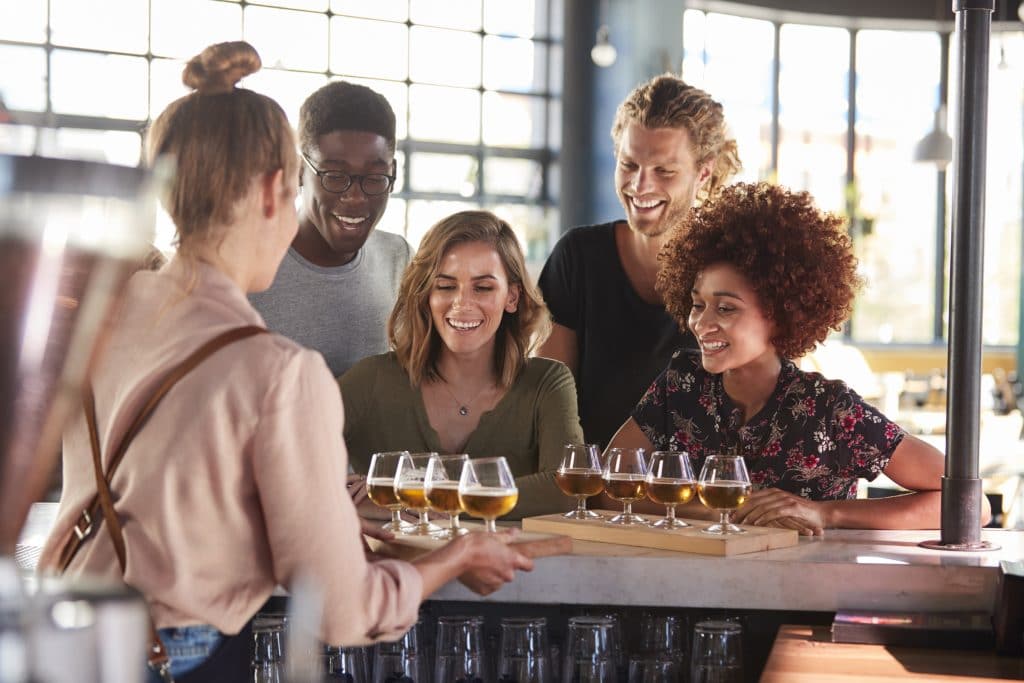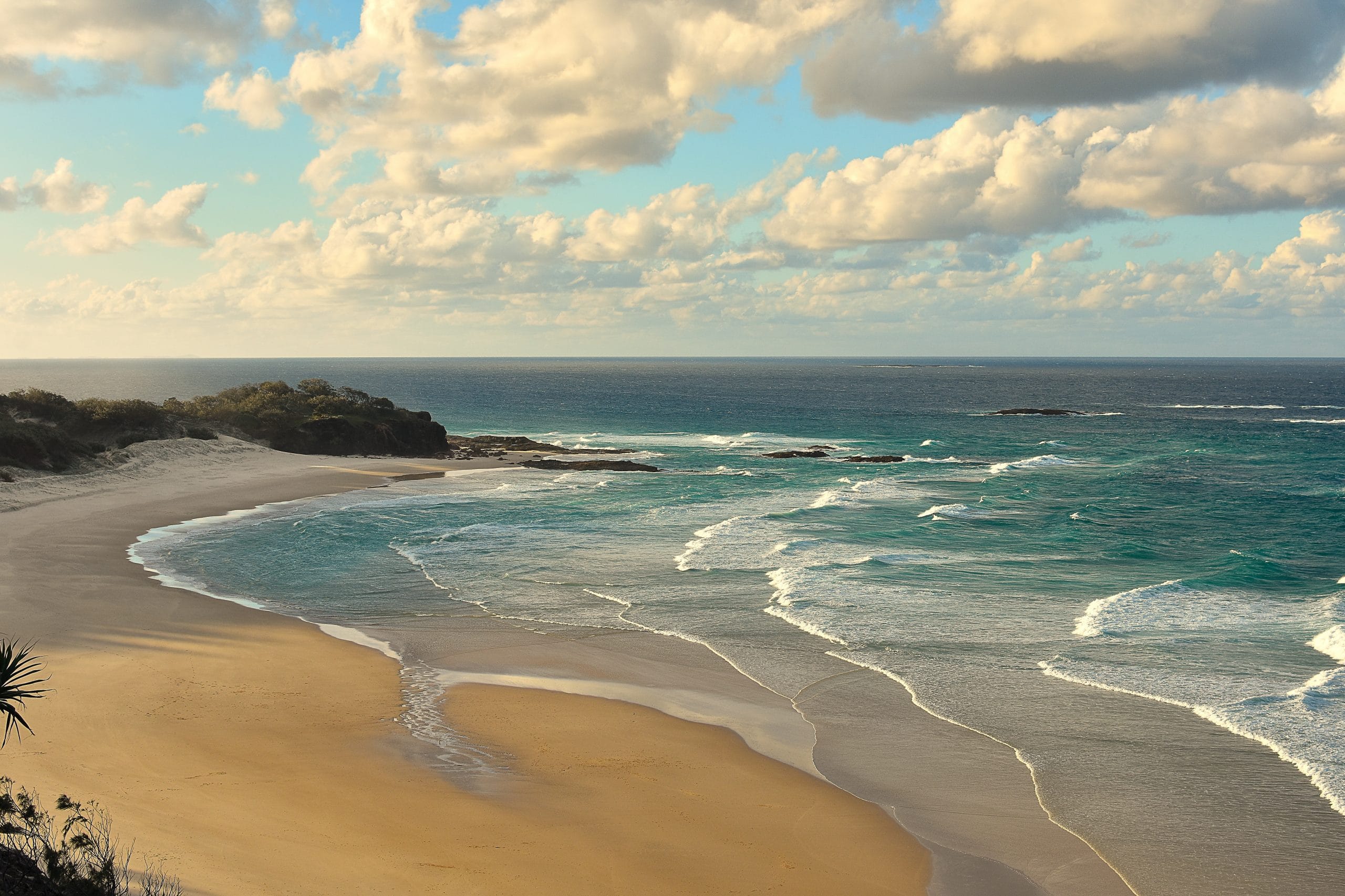 GUIDED ISLAND BEER TOUR
Inspiration is everywhere on Straddie. Our beers flow from the unique places they're named after, and we aim to share the stories that connect us to them.
This is an immersive all-day experience around Straddie that includes a tour of our Brewery and then on to visit the beautiful places that inspire the flavours and names of our beers including Dunwich, Myora Springs, Amity Point, Point Lookout, Jumpinpin and the Causeway leading to Back Beach.
Island crafted flavours, sharing island stories.
EVENTS AND CELEBRATIONS
Whether you're after a relaxed lunch with family and friends, a behind the scenes immersive brewery tour, or an exclusive function, we've got you covered.