Relax…
A first for Queensland, and possibly Australia*; experience our unique take on the classic BnB.
Hidden away on the rooftop deck of our three storey Island brewery, come and enjoy a slice of luxury. We don't do breakfast – but we can deliver delicious freshly brewed craft Straddie beer direct to your room.
Situated right in the heart of the Dunwich township, and 500m from the Water Taxi passenger terminal.
We invite you to be our Brewery Custodian for the Night.
* not fact checked 🙂
1.King Size Bed
Luxurious Turkish linen bedding complete with your choice of pillows.
2. Beer Soap
Complimentary locally made Straddie beer soap.
3. Rooftop View
In addition to your own private balcony, share the 180 degree rooftop view after hours.
4. Latest Tech
Smart TV, Bluetooth Sound Bar, WiFi, Dedicated workspace and Air Conditioning.
5. Kitchenette
Nespresso coffee machine with locally sourced Swivel coffee pods plus your own beer fridge.
6. Bathroom
Private oasis complete with a extra wide beer shelf in the shower.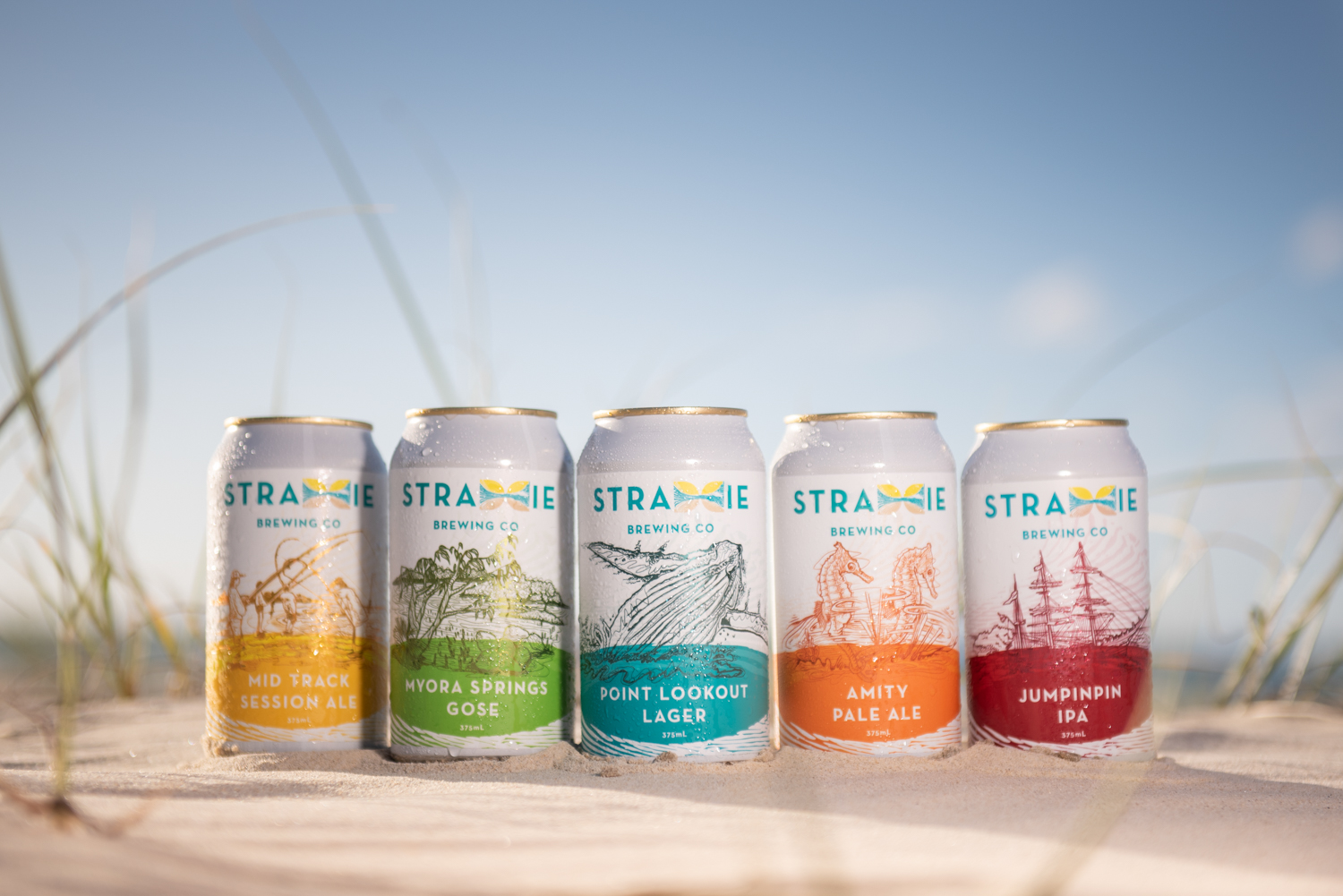 ROOM SERVICE
Fancy Straddie beer delivered to your room?
No problem, we can pre-stock your beer fridge with any one (or several) of our Core Range beers on your arrival. And with an extra wide beer-shelf in the shower – you can choose how to enjoy your Straddie beer.
Everyone knows beer tastes better in the shower, right?
Are you ready to spend the night above a working craft brewery on the beautiful North Stradbroke Island / Minjerribah?