Winter School Holidays
The nights may be a little chilly, but OMG the days have been glorious here on Straddie. Warm sunny days, calm seas and the mesmerising Humpback Highway just off the Point.
Winter! What winter?
With school holidays starting this weekend, we've got an action packed TWO WEEKS of fun here at our Island Brewery. Let us show you our Best of Queensland Experience hospitality.
Brewery fresh beer, Island fresh food, Brewery tours and Ocean views.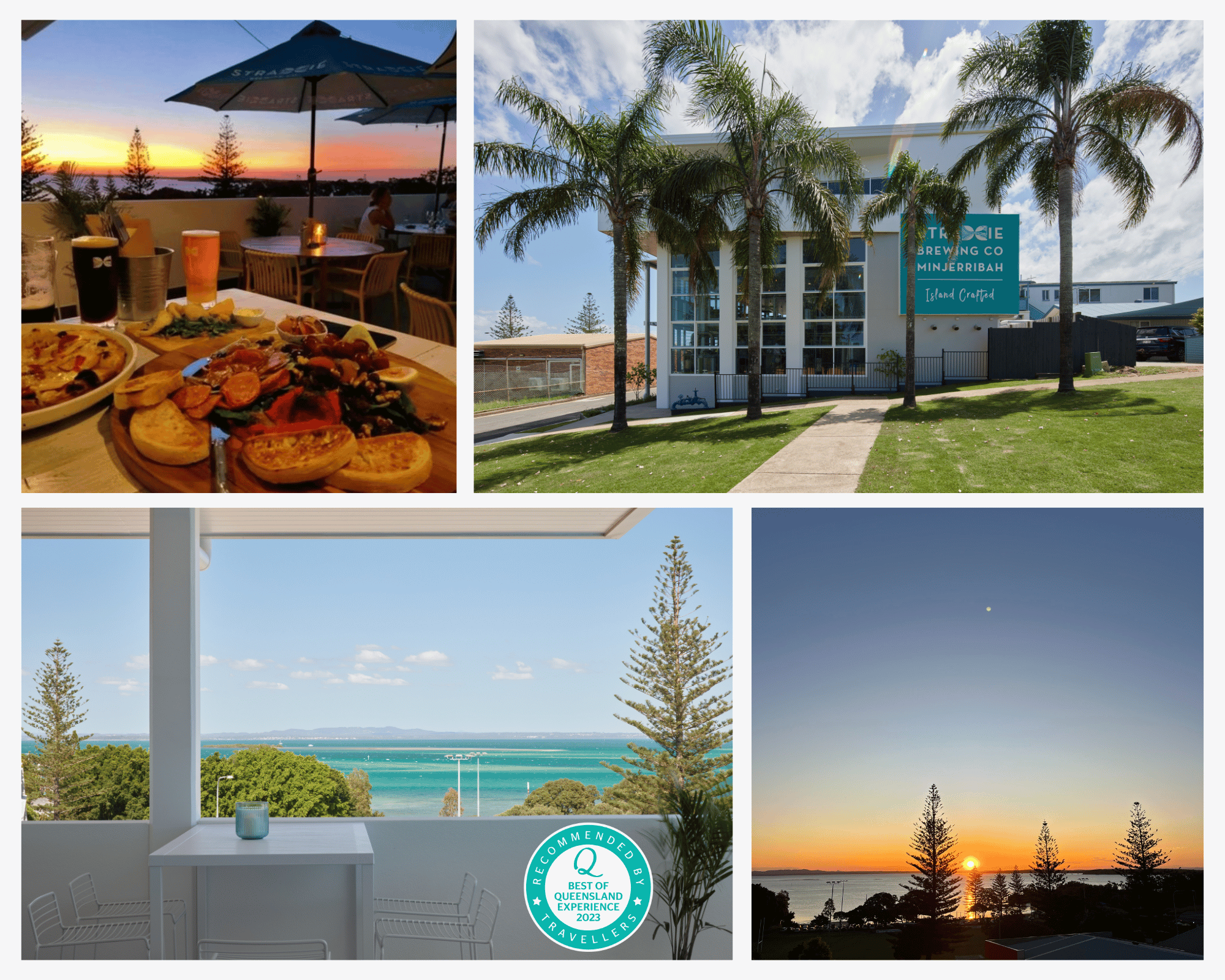 EXTENDED OPENING HOURS – we will be opening our doors 7 days a week from 11am, starting Thursday 22 June right through (and including) Monday 10 July.  Lunch from 11:30am til 2:30pm and Dinner 5pm til 8pm. All Day Menu available too.
BREWERY TOURS – keen for a behind-the-tanks tour of our Island brewery? Learn about the brewing process and unique flavour profiles of our beers, and see where the magic happens. Every Saturday  10:30am and 4:00pm.  Bookings essential. $49 per person includes Straddie Beer tasting paddle. More details check out this link.
STRADDIE SUNSET SESSIONS – in honour of this most iconic daily event, come and enjoy Sunset Specials from the bar and kitchen on the Rooftop Deck, every afternoon from 3:30pm til 5:30pm. Watch the sun setting over Australia. It's Insta worthy, we promise.
SATURDAY SHUTTLE BUS – we're kicking off this great collab with StradEasy Transport from this Saturday 24 June, so that everyone can enjoy their time with us, and get home safely.  Pickup from Point Lookout at 4pm with return option from our Brewery back to the Point at 8pm.  Bookings essential. More details check out this link.
LIVE MUSIC SUNDAYS – bringing you that Sunday Session vibe with a panoramic ocean view from 2pm til 5pm.
Sunday 25th June – Callum Creelman
Sunday 2nd July  –   Asgard  @asgardbish
MONDAY GAMES NIGHT – every Monday from 6pm, join Troy & Kylie in our cosy Taproom, for a healthy dose of family fun.  All ages welcome. Bring your favourite game or be subjected to one of ours! Card, dice and board games galore. Kitchen open from 5pm.
THURSDAY PINT & PIZZA NIGHT – choose from one of our 11 Straddie Beers* on tap and any one of our 8 delicious hand-stretched Neo-Neapolitan Pizzas. $29 for pint & pizza.  *schooners only for high ABV beers