G'day and thanks for purchasing our first Special Release: Manta Dark Lager.
Just like the creatures that swim silently across the label, our Manta Dark Lager is a connection between the deep and dark, and the familiar and light. Rich malt character melds with peppery saaz hops in a way that creates dark fruit and spicy aromas and flavours more reminiscent of Shiraz than stout or pale lager.
To celebrate this first Special Release, we're offering one lucky person the chance to win a Manta Hoodie.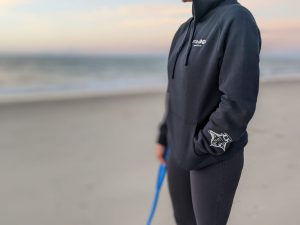 The latest edition to the Straddie Swag fam, our Hoodie is a nod to the majestic Manta ray and the perfect Straddie winter accessory. Unisex fit. AS Colour. Dark Navy.
How to enter?
Simply sign up to receive our brews updates and we'll enter you into the draw.
Cheers to that!

Terms & conditions:
A valid competition entry constitutes subscribing with a valid email address to receive our marketing communications. Entries close 9pm (Straddie time) on Friday 27th August 2021. The winner will be chosen at random and notified via email on Monday 30th August 2021. The winner will also be published on our website approximately 24 hours after the final draw.
Good Luck!